Maui is a unique travel destination that has attractions for every traveler. Booking a Kuleana Camper is a top choice to experience all that Maui has to offer. Below are the top attractions at a glance that you can easily access with your Kuleana Camper Maui vehicle. Your experience on Maui can be tailored to you and your travel companion's needs whether that is with small children, friends, solo, or a couple. Camping in Maui is an experience of a lifetime, but time spent outside of camping can be filled with seeing all that Maui has to offer.
Hana Highway, Hana Town, and the Haleakalā National Park
The Hana Highway is a road trip experience with 59 bridges and 620 curves to a breathtaking mountain top. With roadside food stands with farm-to-table delights, this attraction is one you can spend a whole day on or even a couple of nights. There are many stops along the way for views and experiences. One of our favorites is the Lava Tubes, a small opening on the side of the road that turns into a wide cave created by lava flow. The Haleakalā National Park is past the town of Hana where you can find camping locations and hike that feature bamboo forests and waterfalls. This national park is named after the largest volcano dormant volcano on the island. You can drive to the summit for a short walk or photo op during sunrise or sunset. Make sure to fill up on gas before your trip to Hana as there are not many gas stations and will be more expensive than the gas options in town.
White, black, and red sand beaches and beach towns.
Maui has over 80 beaches with a variety of white, black, and red sand. The sand color changes from volcanic deposits. Beach characteristics can range from rocky with gorgeous cliffsides, calm bays for snorkeling or comfortable strands for relaxing and lounging. Some beaches are busier than others depending on how close they are to restaurants and shopping. Baby beach for example is a gorgeous beach right outside of Lāhainā town. This is a busy town due the historical main street as the former capital of Hawai'i before it was moved to Honolulu in 1850. Lāhainā's front street offers walkable oceanfront restaurants, shops, and breweries and is the departing location for a number of tours.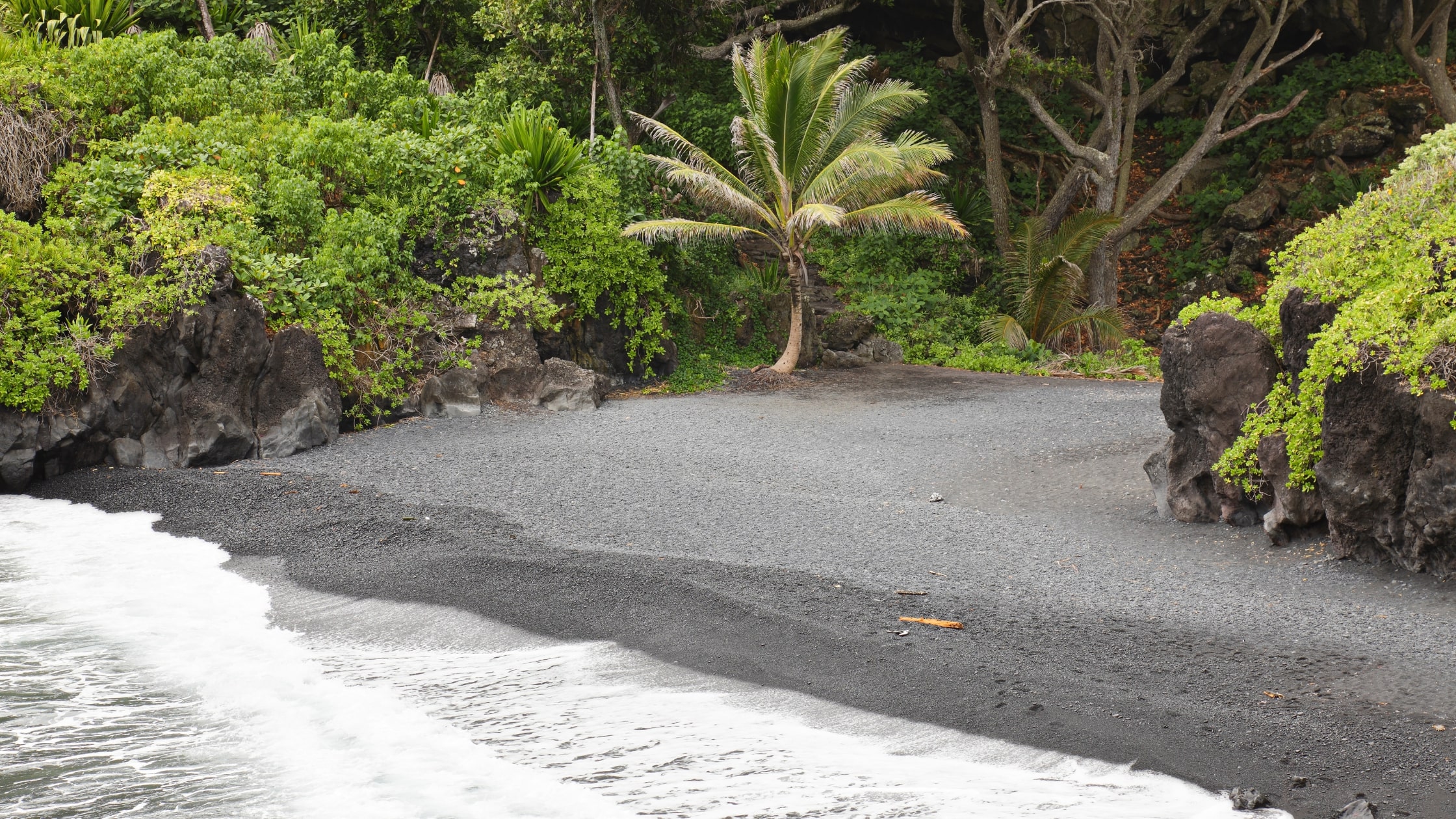 Farms
As you drive across the island of Maui and camp on different parts of the land, you may feel a connection to the island that you wouldn't get otherwise. There is something really special about the land here and how it has sustained so many people for so many years. There are a handful of farms in Maui that allow you to tour with hands-on experiences like tasting the farm-grown fruits and vegetables as well as interacting with the animals. Local pineapples are known to have three times more vitamin C than pineapples you get at large chain grocery stores. Other farms include the Maui dragonfruit farm, which offers a sunset picnic tour. Another family farm with beautiful gardens and an opportunity to explore the elements that truly make Maui a paradise is the Lahaina Family Farms.
These attractions at a glance are selected recommendations to experience in Maui. When you book with Kuleana Campers Maui, we provide a comprehensive list of beaches, restaurants, camping locations, and, more. Bring nothing and have everything when you book with Kuleana Camper's Maui.