WELCOME TO KULEANA CAMPERS MAUI
Maui's #1 Adventure Travel Company
How Kuleana Campers Maui Works
Rent A Camp-Ready Vehicle
Bring Nothing and Have Everything
An awe-inspiring experience rooted in the Hawaiian definition of respect & responsibility
Kuleana Campers Maui Provides all the Camp and Beach Gear You Need
Rooftop Tent & Onboard Mattress
Four-season tent with room for two adults and a 56 x 96 thick high density foam mattress with easy storage. Simple access from side and rear of vehicle with a ladder and roof rack mounts. Set up instructions included.
"Bin of Everything" plus Camp and Beach Gear
Bin of Everything" is a large utility bin with all supplies needed to camp in Maui. Plus items such as beach chairs, snorkeling gear, camp stove and table.
See Others Who Have Adventured with Kuleana Campers Maui
Recent Post
Exploring Maui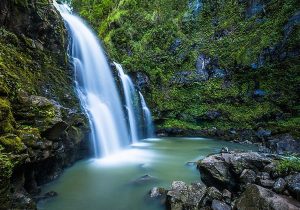 Located in Easy Maui, Keʻanae Uka accepts camper van bookings. This campground is, "A community campground and events facility for hosting and providing resources to the people of Maui and our island visitors.