From adventure to relaxation, traveling to Maui is an unforgettable destination for friends, families, couples, and solo travelers. Kuleana Campers Maui is an experience that brings people together to experience the island in a unique and adventurous way. Here we will explore the Maui experience to prepare and excite you for your Hawaiian vacation.
Maui, Hawaii is also known as the Valley Isle. Maui is the second-largest Hawaiian island and home to the sacred ʻĪao Valley. Maui has 120 miles of coastline and 80 beaches spanning 30 miles. On your visit to Maui, you will experience white, red, and black sand beaches, blue water, and a rich jungle that includes a bamboo forest. Destinations for hiking, snorkeling, scuba diving, Luau's, whale watching, and more.
Maui's unique features include the Hana Highway, a road trip experience with 59 bridges and 620 curves to a breathtaking mountain top. Additionally, you can find two volcanoes, one of which is the world's largest dormant volcano, Haleakalā. Your breath will be taken away during the incredible sunrise and sunset over the peak of Haleakalā, which can be viewed by hiking. Not only do the Maui volcanoes provide interesting geographical views, but they have created a number of beaches with soft black sand
Tens of thousands of migrating humpback whales migrate to Maui each year in the winter months. You're likely to see whale breaches from the beach or have the option to go on a whale boat tour to see these amazing sea creatures up close. Tropical fish and other sea life, like sea turtles and octopuses can be found snorkeling or scuba diving. You may also notice wild chickens around the island, but they are harmless as long as you don't get too close or try to feed them.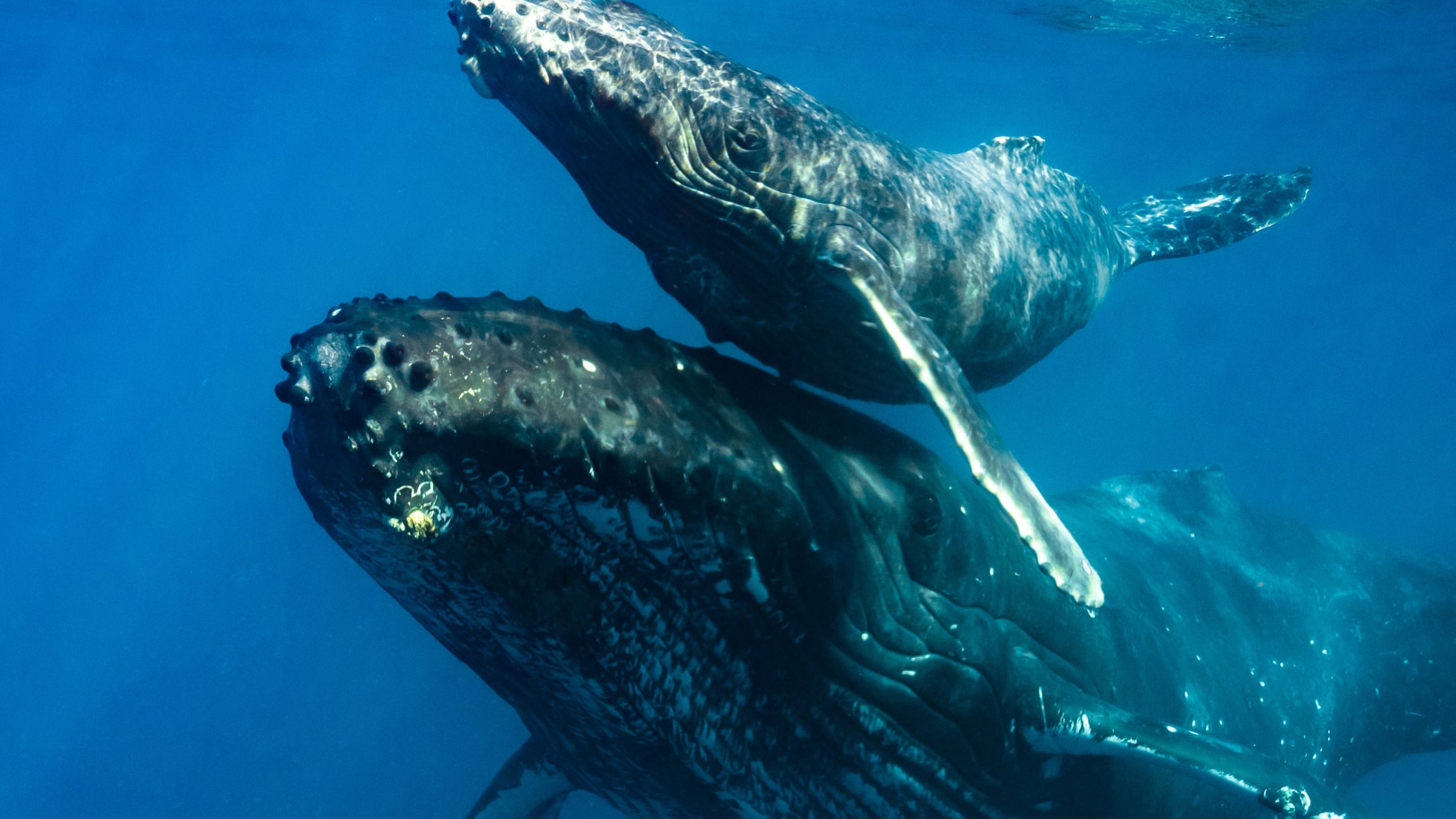 Maui has a wonderful climate throughout most of the year. The island is home to desert, rainforest, and mountainous climates referred to as microclimates. Lahaina, Kihei, Wailea, Haleakala, and Kaupo have desert microclimates. Haiku, Hana, Kipahulu, West Maui Mountains, and Makawao are where you will find rainforest microclimates. Finally, mountainous microclimates include Haleakala, Kula, and Ulupalukua. Winter temperatures can drop with the expectation of tropical rainstorms so plan to bring a windbreaker and layers if your visit is in December-February. Kuleana Camper Maui includes an All Seasons tent that will repel water allowing you to sleep in comfort in the case of rain during the night or early morning.
Food options are plentiful on the island as people from various cultures have moved to the island. You can find Polynesian, American, Chinese, Spanish, Italian, and Hawaiian fusions. From fresh fish and fruits to delicious burgers and homemade banana bread. Plus macadamia nut toppings and flavors. There are food trucks, ocean-side dining, small eateries, fish markets, and bakeries. During your Kuleana Camper Maui experience, bring nothing and have everything. This includes all your cookware. While we recommend exploring Maui's dining options, you can also pick up groceries and have everything you need to prepare a camping meal.
With Kuleana Campers Maui, your experience will be one that allows you to connect deeper to yourself, your loved ones, and the island. Kuleana Campers Maui is not a resort experience, it's a life experience. Book now for an awe-inspiring adventure.