Public & Private Campsites
This page provides a one-stop shop to reserve both public and private campsites. To respect the private campsites, PLEASE do not share or post this link.
Each private campsite includes a phone number you can call or text to reserve. Mention you are booking through Kuleana Campers Maui and the contact for the camping location will complete your reservation and provide directions. If you have any issues contacting private campsites, let us know and we can assist.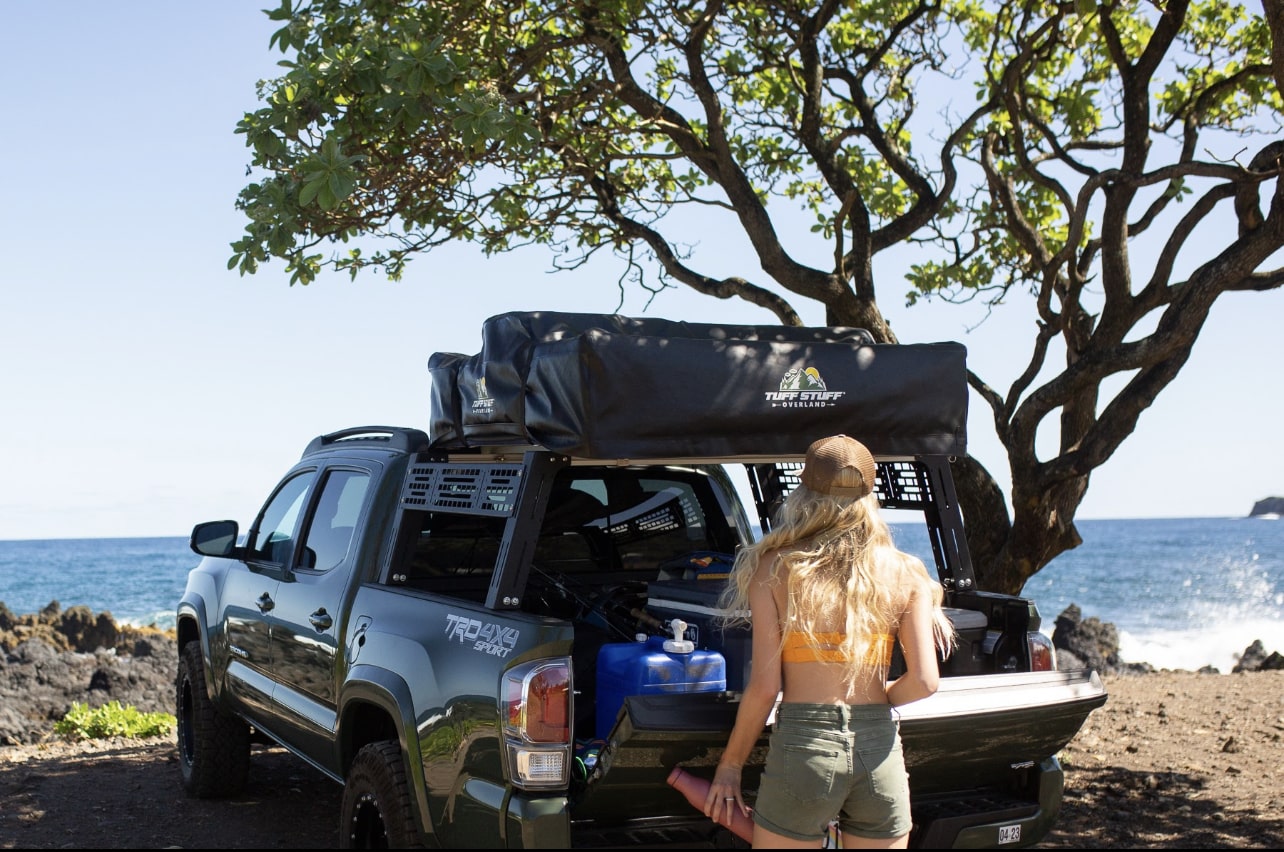 WESTSIDE:
PUBLIC / Camp Olowalu / 30 min from OGG
How to book: Link here
Great central location with lots of amenities. Good if you want to explore Lahaina/all of the west side of the island.
Activities & Eats:
Activities: Front Street, Olivine pools, the Blowhole, snorkel in Honolua Bay (if clear/no swell), Cliff jump at Cliff House, snorkel at Black Rock
Beaches: Baby, Ka'anapali, Black Rock, Airport, Napili Bay, Kapalua Bay
Eats: Leoda's, Prison street pizza, Monkeypod, Down the Hatch, Cool Cats, Koa's, Honu, Mala, Star Noodle, Japango, Gazebo (breakfast spot), Seahouse (good for happy hour), Merriman's, Lahaina Grill, Taverna, Plantation House, and LOTS more!
Drinks: Dirty Monkey, Down the Hatch, Spanky's, Captain Jacks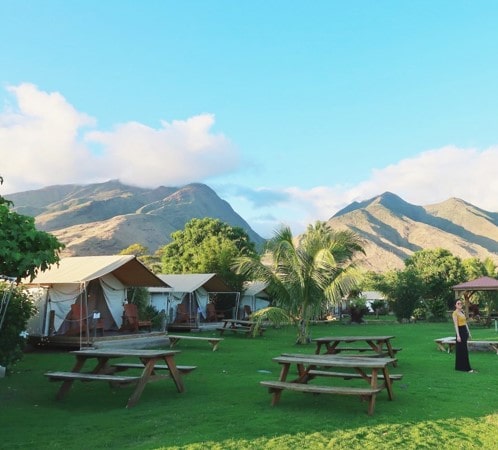 NORTH SHORE:
PRIVATE / Micah's Spot / Paia/ 10 min from OGG
How to book: Contact Micah at micahbuzianis@mac.com or text 808.283.4344. Send a message that you are with Kuleana Campers Maui, and provide your names, dates, and contact info. $70 per night. 
PRIVATE / Matt's Place/ Haiku /
25 min from OGG
How to book: Text Matt at 609-504-4623. Message him that you are with Kuleana Campers Maui, and provide your names, dates, and contact info. $55 per night.  
Matt's Place is at the beginning of the Road to Hana, near Paia. Basic facilities - porta-potties, picnic tables, fire pits. 
Activities & Eats:
Beaches: Baldwin, Ho'okipia for turtles, Baby Beach Paia
Eats: Flatbreads, Paia Fish Market, Milagros, Cafe Mambo for Duck Fajitas, Tin Roof
UPCOUNTRY:
PUBLIC /
Hosmer's Grove

/

Haleakala National Park

 /

55  minutes from OGG

How to Book: Link here

Amazing location for sunrise in Haleakala National Park and the camping reservation gets you a sunrise permit and it's only $5.Please. be sure to pack warm gear. It is cold on the mountain due to its high elevation.
PRIVATE / Maui Honey Bee Sanctuary/ 2 miles from Ulupalakua / 45 min from OGG
How to book: Text Erica directly at 808.866.8181 and let her know you're renting through Kuleana Campers Maui. Let her know your intended dates. No inquiries through the website, please! There is access to a portable toilet but no shower. For payment please make a $50 donation per vehicle per night at www.mauihoneybees.com. Text Erica once you make payment with the order number or a screenshot and then she'll confirm and send you all the info you'll need.
For more information about the local area visit, https://mauihoneybees.square.site/location
PRIVATE /Option on Hipcamp / Kula / 35 min from OGG
How to book: Link here
The property is located in the Kula district on the drier side of Haleakala. From the listing, "We have picnic tables a propane grill, a fire pit and a covered gazebo that is shared with 3 cabins This site is located at the 2800 ft altitude and the temperature at night can range from mid 50 to mid 60 degrees F. If you are planning to go to Haleakala, we are about 45 -60 minutes to the summit. We are also on the south side approach to Hana. There is a great restaurant for breakfast and lunch about 10 minutes away in Keokea town called Grandma's Coffee House."
Activities and Eats:
Ali'i Lavender Farms, Surfing goat dairy farm, Ocean Vodka distillery, Makawao town, Iao Valley, Waihee Ridge Trail (hike)
Eats: Grandma's, Kula lodge, Kula Bistro
Hikes: Sliding Sands into crater, Waihee Valley Ridge Trail
near Iao valley, Makawao Forest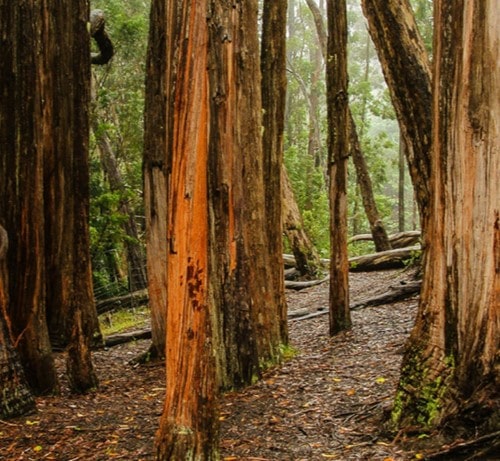 EAST/HANA:
PUBLIC/ Keanae Uka / Halfway to Hana
How to book: Visit Here
PUBLIC/ Waianapanapa State Park / 10 minutes before Hana Town
How to book: Visit Here
PRIVATE/ Caroline's Fruit Farm/  Hamoa Beach / 10 minutes after Hana Town
 How to book:  Text Caroline at 808. 264. 4450 with the dates of your stay. It's $65 a night with a 2-night minimum typically but they might be able to make an exception for us, just need to check.
Has wonderful amenities of an outdoor shower, picnic tables, hose, and porta potties. A prime location for Hana.
PUBLIC/ Kipahulu/  35 minutes after Hana Town
How to book: Link Here
Activities and Eats:
The drive to Hana will take about 2.5+ hours one way but just plan to stop along the way. There are lots of beautiful waterfalls, fruit stands, and spots for photos.
Beaches: Ho'okipa, Hamoa Beach, Koki Beach
Eats: Prawnee's Thai food (literally the best Thai food on the island!), Braddah Huts, Hana Ranch restaurant, Hana Farms, Hasagawa General store
Hikes: Bamboo Forest hike - Waimoku Falls - 400 ft. waterfall within Haleakala national park