Are you in the mood for a unique vacation, one that will leave you with a lifetime of Maui travel memories? Then look no further than Maui. Known for its beautiful beaches, lush rainforests, and vibrant culture, Maui is the ideal destination for a one-of-a-kind getaway. Whether you're looking for an adrenaline rush or an opportunity to relax, Maui has something for everyone. So, why settle for ordinary when you can uncover the magic of Maui for your next unique vacation?
Maui is an Adventurer's Paradise
When it comes to adventure travel, Maui is definitely a destination that you should consider for your next unique vacation. This stunning island offers an abundance of natural beauty and thrilling activities that are sure to satisfy the adventurer in you.
One of the must-visit attractions on Maui is the Haleakalā National Park. This park is home to an awe-inspiring landscape that includes lush rainforests, rugged mountain peaks, and incredible waterfalls and is home to the world's tallest dormant volcano. The park's most famous waterfall is Waimoku Falls, in the Kipahulu District of the national park on the Road to Hana, which can be reached via a scenic hike that offers stunning views along the way.
Another must-do activity on Maui is the Road to Hana, a famous scenic drive that stretches for 52 miles along the island's northeast coast. This winding road passes through lush rainforests, picturesque waterfalls, and quaint little towns. Make sure to take your time to explore and take in the stunning natural beauty along the way.
Maui's beaches are also a big draw for adventure travelers. The island is known for its unique black sand beaches, which are formed from volcanic lava rocks. These beaches are not only beautiful to look at but also offer excellent snorkeling and diving opportunities.
If you're a fan of marine life, Maui's coral reefs are not to be missed. These beautiful underwater ecosystems are home to a vast array of sea creatures, from colorful fish to majestic sea turtles. Whether you prefer to explore these reefs by snorkeling, scuba diving, or kayaking, you're sure to have an unforgettable experience.
Overall, Maui Travel offers a plethora of adventure travel opportunities that will make for a unique vacation experience. So why settle for an ordinary trip when you can explore the magic of Maui and create memories that will last a lifetime?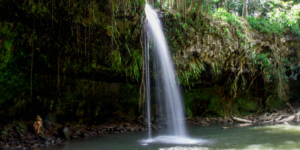 The Island Has Something for Everyone
Whether you're a foodie, history buff, or adventurer, Maui has something to offer. For the foodies out there, Maui is home to an abundance of delicious local cuisine that is sure to tantalize your taste buds. You can visit local farms and farmers' markets to sample fresh produce and culinary delights.
For those interested in history, Maui is steeped in culture and tradition. You can visit historic sites such as the Lahaina Banyan Court Park, which is home to the oldest and largest banyan tree in the United States. Or you can take a tour of the Hana Cultural Center to learn more about the island's rich history.
If you're an adventurer at heart, Maui is the perfect playground for you. With its beautiful beaches, breathtaking landscapes, and endless opportunities for exploration, Maui offers an array of activities to suit all tastes. From surfing and snorkeling to hiking and camping in Maui, there's no shortage of ways to get out and enjoy the island's natural beauty.
And speaking of camping in Maui, what better way to explore the island than with a Maui camper rental? With a Maui camper, you can take your time exploring the island, stopping at all the best spots along the way. You can camp on the beach, in the mountains, or in any of Maui's stunning state parks. Plus, with a Maui camper, you'll have all the comforts of home right at your fingertips.
In addition to all the above, Maui is also home to a variety of shows and events that showcase the island's unique culture and talent. From traditional Hawaiian music and hula shows to modern dance performances, there's always something happening on Maui that's sure to entertain and delight. So what are you waiting for? Book your Maui vacation today and experience all the island has to offer!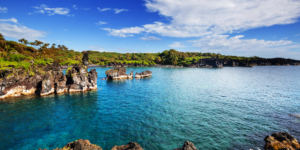 Maui is the perfect place to disconnect from the world to reconnect with yourself 
One of the most appealing aspects of Maui is the slower pace of life. The locals here operate on "island time," which means they're not in a rush to get anywhere or do anything. Instead, they savor each moment, enjoying the journey instead of obsessing over the outcome. 
This mentality is particularly evident when you explore the island in a camper rental or opt for camping in Maui. As you drive around the winding roads, you'll notice that many of the locals wave to one another, and even total strangers might stop to chat for a few minutes. It's a friendly, welcoming community that values human connection and embraces the simple pleasures in life.
Camping in Maui is a great way to get in touch with this slower, more mindful way of living. When you're out in nature, surrounded by stunning vistas and calming ocean sounds, it's hard not to slow down and appreciate the present moment. Whether you're cooking dinner over a campfire, reading a book by the ocean, or just watching the stars come out, you'll feel the stress of the outside world melting away.
So, if you're feeling burnt out or overwhelmed by your day-to-day life, consider taking a trip to Maui. It's the perfect place to unplug, unwind, and embrace a slower pace of life. And who knows? You might just discover a new way of living that you want to bring back with you to the "real" world.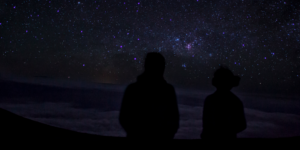 You'll create memories that will last a lifetime
When you set out on a trip, you want it to be memorable, right? That's why it's essential to break away from your routine and do something unique, something different, something like a trip to Maui. With its breathtaking beaches, vibrant culture, and incredible landscape, Maui is an adventurer's paradise. But what makes this destination truly special is that it has something for everyone. Whether you're looking for an action-packed itinerary or a chance to unwind, you can find it all here.
When you slow down and take in the beauty, company with friends and/or family, and the abundance of amazing experiences, you'll create memories that will last a lifetime. Imagine exploring the Road to Hana and discovering stunning waterfalls and picturesque landscapes. Picture yourself whale watching, hiking through lush rainforests, or simply relaxing on a quiet beach. These experiences will stay with you long after your trip has ended.
One of the best ways to truly immerse yourself in the magic of Maui is to camp. Not only will you have the freedom to explore the island on your terms, but you'll also get to wake up each morning surrounded by nature. A camper rental is an excellent option for those who want to experience the island at their own pace while also enjoying the comfort and convenience of a home on wheels.
Overall, Maui is the perfect place to disconnect from the world, reconnect with nature, and create memories that will last a lifetime. So why settle for an ordinary vacation when you can uncover the magic of Maui and embark on a journey that you'll never forget?