Welcome to Maui, the ultimate camping paradise! With its stunning beaches, lush rainforests, and unique culture, Maui offers a truly unique camping experience. And with Kuleana Campers Maui, you can explore this paradise with fully-equipped camper vehicles. Kuleana Campers Maui is your one-stop shop for fully-equipped camper vehicles, allowing you to hit the road with ease and explore all that Maui has to offer. So, what are you waiting for? Pack your bags and get ready to experience camping in paradise with Kuleana Campers Maui!
As of 8/20/23: Please note that Maui is open to the public with restrictions to the affected areas of the island. Please do not travel anywhere that is closed to visitors, which includes any area that is burnt. Please tip generously, shop local, give respect, and practice Aloha. Volunteering is highly encouraged.
Why Choose Kuleana Campers Maui for Your Next Camping Adventure
Looking for the perfect camping adventure in Maui? Look no further than Kuleana Campers Maui! With our fully-equipped camper vehicles, Kuleana Campers Maui provides the ultimate camping experience in paradise.
One of the top reasons to choose Kuleana Campers Maui for your next camping adventure is the convenience we offer. Their camper vehicles are fully equipped with everything you need for a comfortable and hassle-free camping trip. From a cozy bed to a kitchen set with all the necessary utensils, you'll have all the comforts of home while exploring the beauty of Maui.
Not only are the camper vehicles convenient, but they are also incredibly reliable. Kuleana Campers Maui takes pride in their well-maintained and high-quality trucks and Jeeps, ensuring that you can trust your camper to get you wherever you want to go. Whether you're planning to explore the famous Road to Hana or areas of Maui that are open, you can count on Kuleana Campers Maui to provide you with a reliable and comfortable ride.
Additionally, choosing Kuleana Campers Maui allows you the freedom to explore Maui at your own pace. You're not limited to staying in one location – you have the freedom to venture off the beaten path and discover hidden gems that other tourists may never see. With your camper vehicle, you have the flexibility to camp in different areas of the island and experience all the diverse landscapes that Maui has to offer. As always, responsible and respectful camping and exploration is the standard for all our visitors.
The Benefits of Camping in Maui
Are you ready to embark on the camping adventure of a lifetime? Look no further than Maui, where camping offers a multitude of benefits that you won't want to miss out on. From the stunning landscapes to the unique experiences, camping in Maui with Kuleana Campers is the ultimate way to connect with nature and create lasting memories.
One of the biggest benefits of camping in Maui is the opportunity to wake up to breathtaking views every morning. Imagine opening your pop-up tent to see the crystal-clear waters of the Pacific Ocean or being surrounded by the lush greenery of a rainforest. These picturesque scenes will instantly rejuvenate your spirit and make you feel one with nature.
Camping in Maui also allows you to fully immerse yourself in the island's unique culture and way of life. From attending a traditional Hawaiian luau to exploring ancient sacred sites, you'll have the chance to experience firsthand the rich history and traditions of the Hawaiian people. Additionally, camping provides the opportunity to interact with locals and learn from their wisdom, further deepening your understanding and appreciation of Maui's culture.
Another major benefit of camping in Maui is the freedom and flexibility it provides. With a camper van from Kuleana Campers, you have the freedom to explore the island at your own pace. Want to spend a few days relaxing on the beach? No problem. Feel like embarking on a thrilling hike or snorkeling adventure? The choice is yours. Camping allows you to tailor your itinerary to your preferences and ensures that you make the most of your time in paradise.
Furthermore, camping in Maui allows you to disconnect from the stresses of everyday life and reconnect with yourself. Leave behind the constant notifications and distractions of modern technology and instead focus on the simplicity and beauty of nature. Camping offers the perfect opportunity to unplug, unwind, and find peace in the tranquility of Maui's landscapes.
Lastly, camping on Maui is a cost-effective way to experience the island. By renting a fully-equipped camper van from Kuleana Campers, you'll have your accommodation and transportation all in one, saving you money on expensive hotels and rental cars. This allows you to allocate your budget towards unforgettable experiences such as helicopter tours, surfing lessons, or sampling the local cuisine.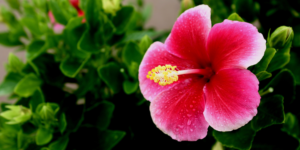 Getting Started with Kuleana Campers Maui
Once you've decided to embark on a camping adventure in Maui with Kuleana Campers, it's time to get started and make the most of your trip. Luckily, getting started with Kuleana Campers Maui is a breeze.
The first step is to visit the Kuleana Campers Maui website and browse through our range of camper vehicles.
Once you've chosen your camper, you can easily make a reservation online or contact Kuleana Campers Maui directly for assistance. Our friendly and knowledgeable staff will be more than happy to answer any questions you may have and help you finalize your reservation.
On the day of your arrival, you can expect a smooth and efficient pick-up process. Kuleana Campers Maui is conveniently located near Kahului Airport, making it easy for you to collect your camper and start your adventure right away. Prior to pickup,  we provide you with a comprehensive orientation video on how to operate the camper and make sure you feel comfortable and confident before hitting the road.
During your trip, Kuleana Campers Maui is just a phone call away. Whether you need directions to your next camping spot or have a maintenance issue with the camper, our dedicated team will be there to assist you.
The Best Places to Camp in Maui
Are you ready to discover the best camping spots in Maui? Look no further! Kuleana Campers Maui has you covered with their insider knowledge of the island's most breathtaking locations. Whether you're a nature enthusiast, a beach lover, or an adventure seeker, Maui has something for everyone.
One of the top camping spots in Maui is the iconic Haleakala National Park. This stunning park offers a unique camping experience, with campsites located amid the island's dormant volcano. Imagine waking up to the golden rays of the sunrise illuminating the ethereal landscape. With miles of hiking trails, you can explore the park's diverse ecosystems, from the barren summit to lush rainforests. Don't forget to bring warm clothing, as temperatures can drop significantly at higher elevations.
For those seeking a more secluded camping experience, head to the Hana area on the east coast of Maui. This remote and untouched part of the island offers several campsites nestled in the lush rainforest. Fall asleep to the symphony of chirping birds and rustling leaves, and wake up to the enchanting sounds of nature. Explore the famous Road to Hana, with its breathtaking waterfalls, dramatic cliffs, and pristine beaches. Don't miss out on the magical Pipiwai Trail, which takes you through a bamboo forest to the majestic Waimoku Falls.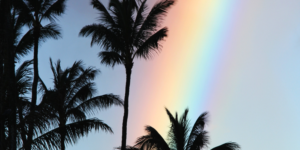 Top Things to Do While Camping in Maui
*Please note that some of these attractions may have been affected by the Maui wildfire disaster. Please be mindful when visiting locations and always check Maui.gov for up-to-date information on where visitors are allowed and what roads are closed.
Looking for some exciting activities to make the most of your camping adventure in Maui? Look no further! We've rounded up the top things to do while camping in Maui, so you can have an unforgettable experience.
1. Snorkeling: Dive into the crystal-clear waters and discover the vibrant underwater world of Maui. With its abundant marine life and colorful coral reefs, snorkeling is a must-do activity. Grab your snorkel gear and explore spots in Kihei, Wailea, and Wailuku- all areas that have not been affected by the wildfires.
2. Hiking: Lace up your hiking boots and hit the trails in Maui. With stunning landscapes ranging from lush rainforests to dramatic cliffs, there's a hike for everyone. Don't miss the Pipiwai Trail in the Haleakala National Park, which takes you through a bamboo forest to the majestic Waimoku Falls.
3. Sunset watching: Experience the magic of Maui's sunsets from the comfort of your campsite. Whether you're on the beach or overlooking a cliff, the vibrant colors and breathtaking views will leave you in awe. Grab a blanket, sit back, and enjoy nature's spectacular show.
4. Surfing: Maui is known for its world-class surf breaks, so why not try your hand at surfing? Whether you're a beginner or an experienced surfer, there are waves for all levels. Take a surf lesson or rent a board and catch some waves at spots like Hookipa Beach or Honolua Bay.
5. Road trip to Hana: Embark on a scenic road trip along the famous Road to Hana. With its winding roads, stunning waterfalls, and lush landscapes, this drive is an adventure in itself. Take your time to stop at the numerous viewpoints and swim in the refreshing pools along the way.
6. Stargazing: Experience the magic of Maui's night sky by indulging in some stargazing. With its low light pollution and clear skies, Maui offers fantastic stargazing opportunities. Set up a cozy spot at your campsite, lay back, and admire the countless stars above.
7. Beach hopping: With its picturesque beaches, Maui is a paradise for beach lovers. Take advantage of your camper van and explore the different beaches around the island. From areas of Kihei, Wailea, and Wailuku each beach has its charm and beauty.
Tips for a Successful Camping Experience in Maui
So you've made the exciting decision to go camping in Maui with Kuleana Campers Maui – congratulations! As you prepare for your adventure in paradise, here are some valuable tips to ensure you have a successful and unforgettable camping experience.
First and foremost, be prepared for the weather. While Maui is known for its beautiful sunny days, it's also important to note that the island's weather can change quickly, especially in higher elevations. Pack layers of clothing, including a light jacket or sweater, to stay comfortable in different temperatures. And don't forget your sunscreen and insect repellent to protect yourself from the sun and pesky bugs.
When it comes to camping spots, do some research in advance and have a rough plan of where you want to stay. While there are many incredible campsites in Maui, they can fill up quickly, especially during peak seasons. Making reservations in advance will ensure you have a spot secured at your desired location. It's also a good idea to have a backup plan in case your preferred campsite is full.
While exploring the island, always be respectful of the environment and follow Leave No Trace principles. This means packing out all your trash, staying on designated trails, and being mindful of wildlife and plants. It's important to preserve the natural beauty of Maui for future generations to enjoy.
Speaking of wildlife, keep in mind that you're sharing the island with various creatures, including mosquitoes. Bring along bug spray and consider setting up a mosquito net around your sleeping area for added protection. Additionally, be cautious of food storage to avoid attracting unwanted visitors. Use bear-resistant containers or store your food in a secure location to prevent any encounters with animals.
Lastly, embrace the spirit of adventure and be open to trying new things. Whether it's snorkeling in crystal-clear waters, hiking to hidden waterfalls, or indulging in delicious local cuisine, Maui offers countless opportunities for exploration and discovery. So go ahead, immerse yourself in the beauty of the island, and make lifelong memories.